In.Corp Corporate Services Philippines, Inc. provides end-to-end corporate assistance to local and foreign enterprises who wish to invest, expand, and do business in the Philippines. 
Formerly known as Kittelson & Carpo Consulting Inc., our firm was established in 2007, facilitating company incorporation and business registration procedures to more than 1,000 local and foreign enterprises in the Philippines. Now operating as InCorp Philippines, we redefined our corporate solutions services to provide a more simplified experience with doing business in the Philippines and the Asia-Pacific region. 
We are a subsidiary company of InCorp Group of Companies, the leading corporate solutions provider in Southeast Asia with a strong regional presence across seven countries in the ASEAN region, including China and India. 
Our Group combines some of the most established and reliable consulting firms in Asia to provide cross-border professional services and help companies successfully expand their operations in Asia-Pacific.
Mission
Make it as simple as possible for our clients to set up and do business in the Philippines by providing all needed services and advice allowing clients to focus on their human capital, operations, and revenue.
Vision
To be the best, most efficient, understanding, communicative consulting firm in the Philippines for all foreign companies in need of trustworthy assistance.
Our portfolio of services is designed to support your business from its initial conception in the Philippines to its expansion journey in Asia-Pacific.
Integrated Business Ecosystem Across 8 Countries in Asia-Pacific
Trusted Cross-Border Advisor and Expansion Accelerator
50+ Qualified Chartered Accountants, Corporate Secretaries, Lawyers and other Professionals in the Philippines
More than 7 Years of Average Domain Experience
Diverse Work Profiles of Multinational Professionals
Operates in the Center of the Fastest Growing Economic Region in the World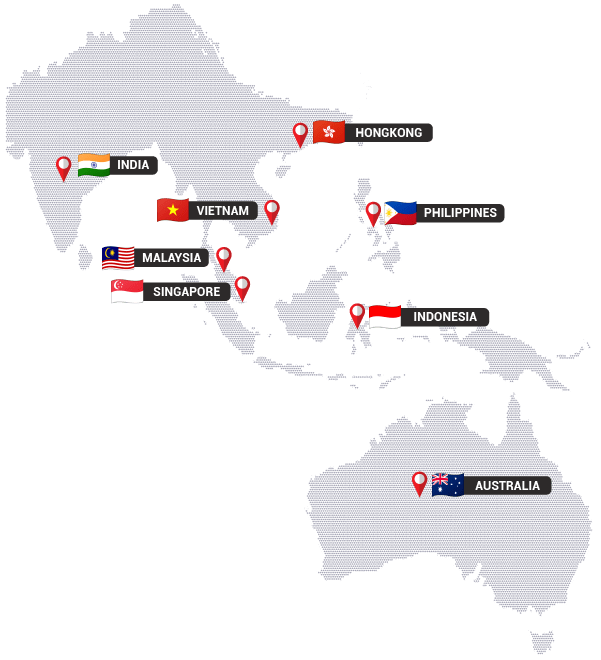 Want to register a company or expand your business in Asia?
InCorp Philippines is composed of Business Consultants and Legal Counsels from the Big Four consulting firms (PricewaterhouseCoopers, Ernst & Young, Deloitte, and KPMG) with undergraduate and law degrees from top universities in the Philippines. These professionals are complemented by our Group of Companies' multijurisdictional consultants within Southeast Asia.